If you are a Netflix fan and you love fashion, probably by now you've already finished watching the new show "Next in Fashion", where established designers compete to win $250,000 to help them fund their own brand!
Most of the participants have already accomplished great things, either designed for big brands or have dressed A-list celebrities, but the time to create a name for themselves through their brand has come.
During each episode, Tan France from Queer Eye, the presenter, and model Alexa Chung, give the participants a different design challenge as they need to create amazing pieces in only two days (is that even possible?). As they present it to stylists and designers that will select the best and worst creations.
In episode 1 we can spot some special talent from Charles Lu, a fashion designer from Ontario, Canada. He studied at Istituto Marangoni in London and specializes in couture designs that scream red carpet.
After living and working in the UK, he came to Dubai to have a collaboration with Arushi Couture where they created Arushi Couture x Charles Lu, three ready-made-couture collections.
In "Next in Fashion", we see him working along with the Italian designer Angelo Cruciani. Opposite to other participants, they didn't know each other before the show, the reason why during some episodes we can see the tension building up. Fortunately, it did not stop them from creating perfect and sophisticated executions, that manage to catch the judges' attention and get them to win some of the challenges such as the "red carpet" look!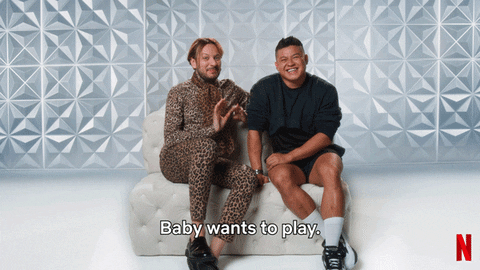 We won't tell you who is the winner of "Next in fashion", but we can tell you our mannequin's favorite! Our mannequins have worn his designs… that's right! It's Charles Lu! Take a look at his awesome fashion pieces and don't forget to check out the silent actors of his collections, our mannequins.